Skip to Main Content
It looks like you're using Internet Explorer 11 or older. This website works best with modern browsers such as the latest versions of Chrome, Firefox, Safari, and Edge. If you continue with this browser, you may see unexpected results.
Law: primary sources : This guide will assist you in identifying and searching primary sources of law.
Getting started
Explore this guide for recommended starting and access points to understand, research and locate cases, legislation and extrinsic materials.
If looking to dig deeper, the books below can help to give you an understanding of the Australian legal system.
Contact your librarian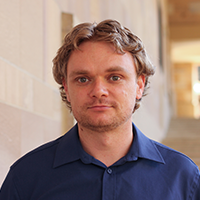 Daniel Walker
Contact your librarian
Ian Edwards